Major Construction and Renovation
San Diego State University has a strong commitment to the constant betterment of our facilities. As such, we have a construction and renovation program that is intended to address both deferred maintenance and to better serve the campus community. With these improvements are a number of goals, including, but not limited to:
Health and Safety
Faculty, staff and student comfort
Energy Efficiency
Sustainability
Student Success
Minor Renovation Projects
San Diego State University is continually improving its facilities in order to meet the needs of students, staff, faculty, and visitors. Click on the image below to view an interactive map that shows the significant projects on campus currently undergoing construction.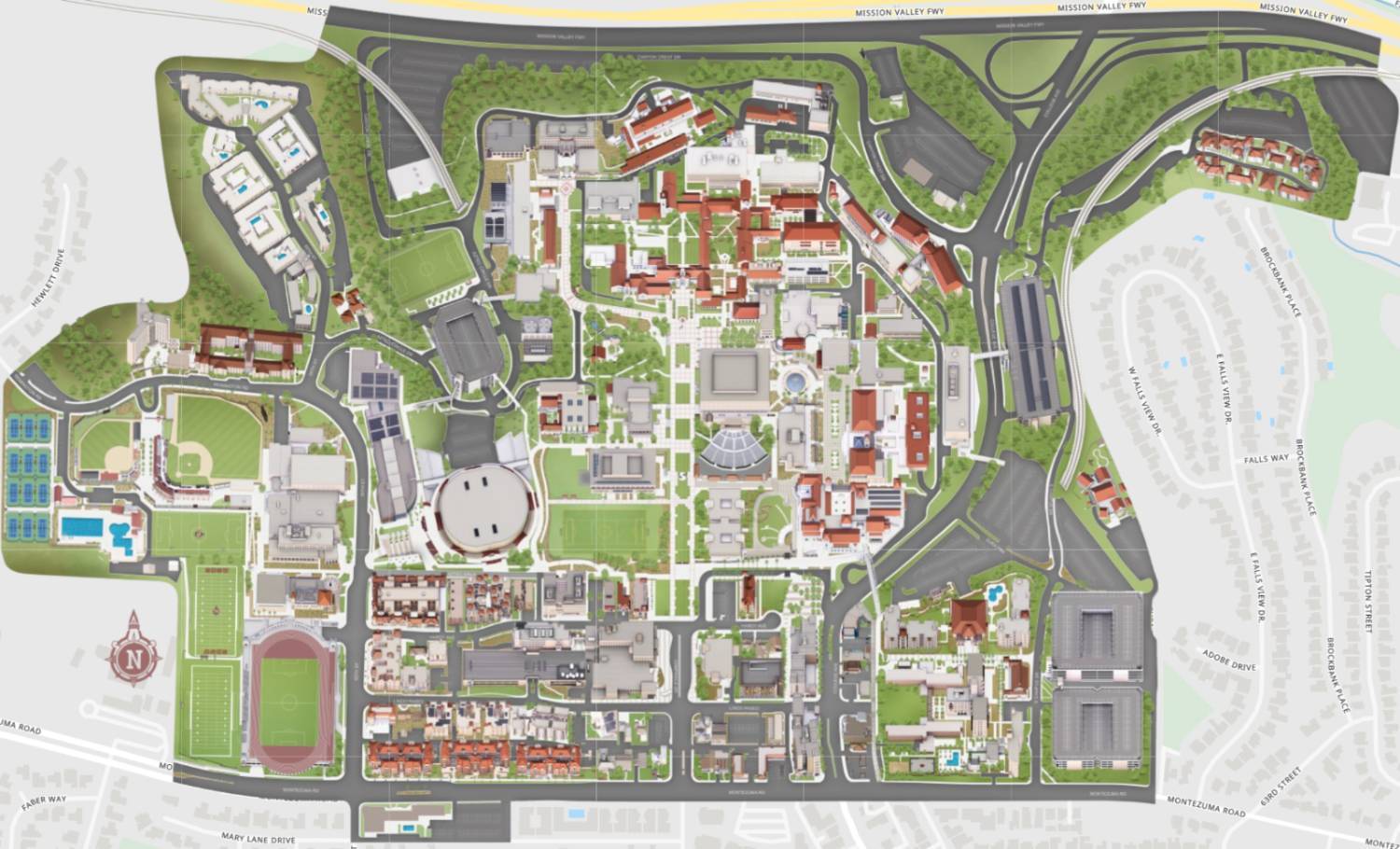 Major Renovation Projects

Major Construction Projects

Potential Disruptions
Construction, renovation, and repair projects will necessarily cause increased noise around directly involved and nearby facilities. While all possible measures are taken to minimize the impact of these projects, anyone living, working, or visiting around affected areas should be prepared to accept the unavoidable aspects of life in a neighborhood under construction.
As with all construction projects, efforts will be made to mitigate the impacts of this project on campus community by creating safe practices to protect students, staff, and faculty regulating hours of construction, notifying area occupants of noisy work where possible, managing dust, and adhering to strict codes of conduct for construction crews. Continual inspections and work may occur in and around your facility prior to and up to a year after a major construction or renovation project.