Bicycling & Skateboarding on Campus
Where can I ride my bicycle and skateboard on campus?
The campus has a designated path on Aztec Walk and Campanile Mall in addition to inner campus roadways for you to ride your bikes and skateboards (see map below). Riding on any other walkway is in violation of SDSU policy and can result in a citation. For more information please visit the University Police Department's Administrative Citation Program page.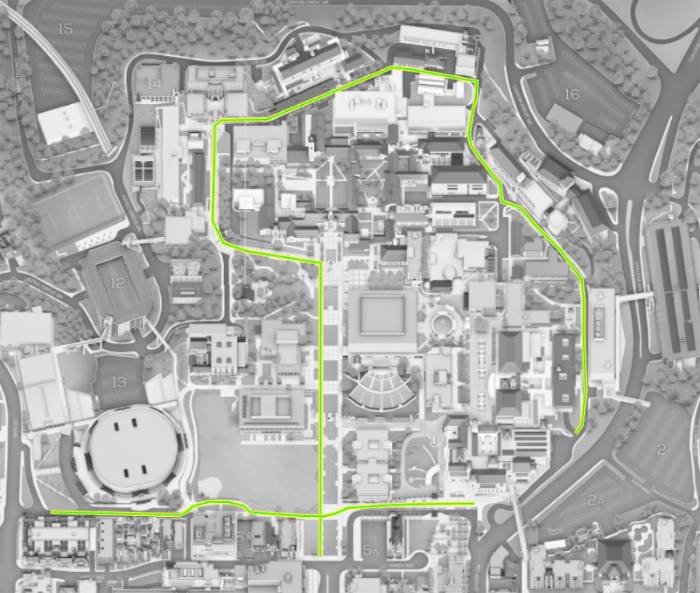 Riding on Campus
When riding on campus you are required to only ride on the designated path shown above.
When riding on campus you do not have the right of way. Pedestrians always have the right of way.
Be courteous to others and aware of how you riding could impact the safety of others on campus. Even though you may be in control of your bike or skateboard you cannot assume the pedestrians near you are aware of your presence.
Riding on City Streets
The San Diego Municipal Code and the Calfornia Vehicle Code require that all bicyclists and skateboarders obey the law.
When riding a bike on city streets you must obey all California vehicle laws. This means stopping at stop signs and riding with the flow of traffic.
When riding a skateboard on city streets you must ride only on the sidewalks. Riding in the roadways is a misdemeanor.