Directions to our office
SDSUcard office relocated to Student Services West, room 2620 (SSW-2620).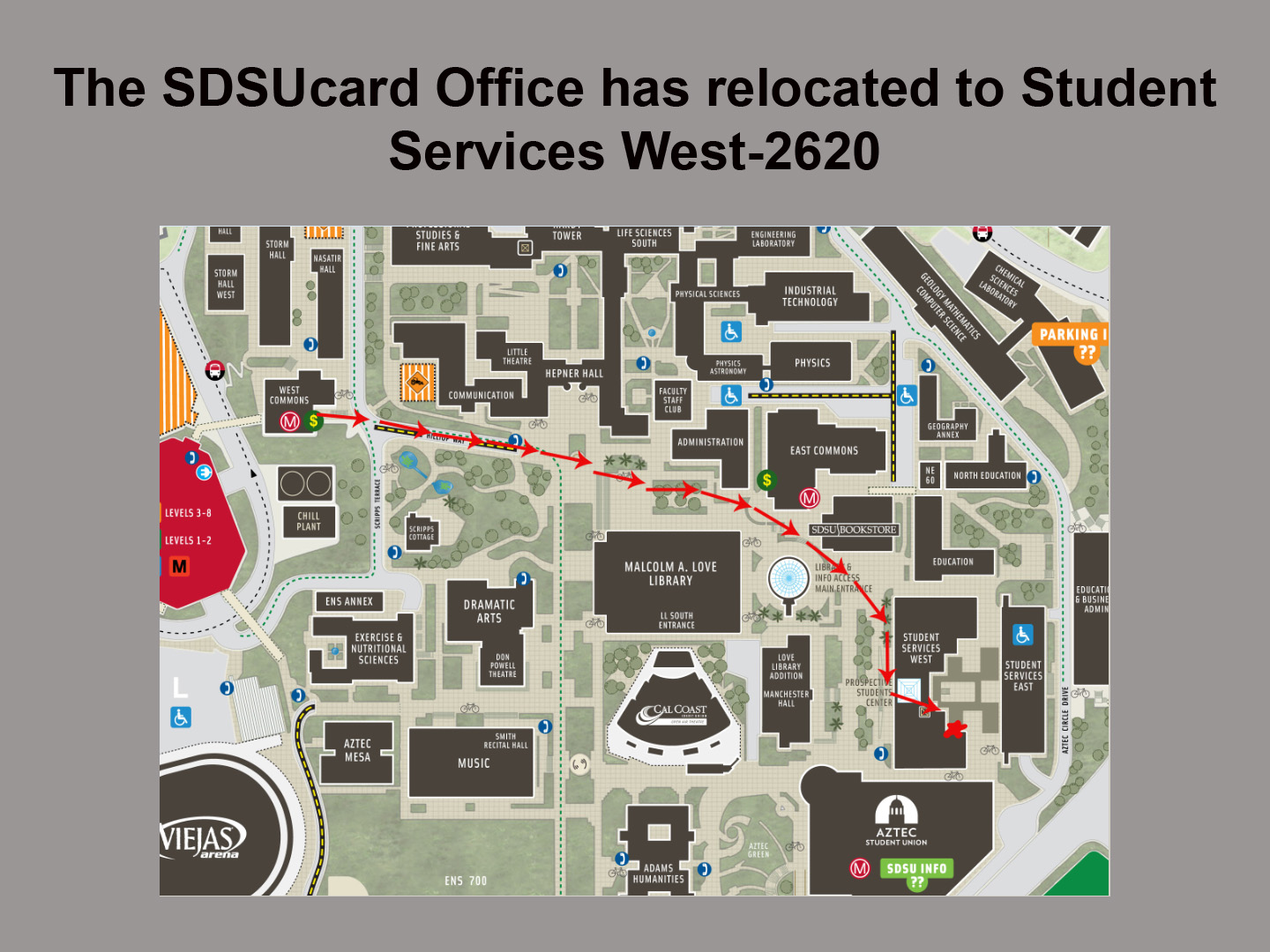 Hours: Monday through Friday, 8:30 a.m. to 4 p.m.
Phone: 619-594-6800
Mailing Address:
5500 Campanile Drive SSW-2620
San Diego, CA 92182
Here you'll get your official SDSU I.D. card used for meals and library privileges. You can also deposit money on your SDSUcard for use all over campus, from making copies to getting discounts on concert tickets (you may not purchase tickets with SDSU funds only use the SDSUcard at ticket office for a discount).