How to Pay Basic Tuition & Fees
If your Financial Aid Fee Deferment Eligibility is "No" (as seen on WebPortal My Registration, and/or AidLink), you must pay your Basic Tuition & Fees in order to register for classes. You will not be allowed to register for you classes until after your Basic Tuition & Fees are paid.
Paying online is the fastest and most secure way to pay. To log in to the payment portal select one of the following links:
After you have logged in follow these steps to complete your payment of Basic Tuition & Fees:
1. Select Make a Payment from the menu.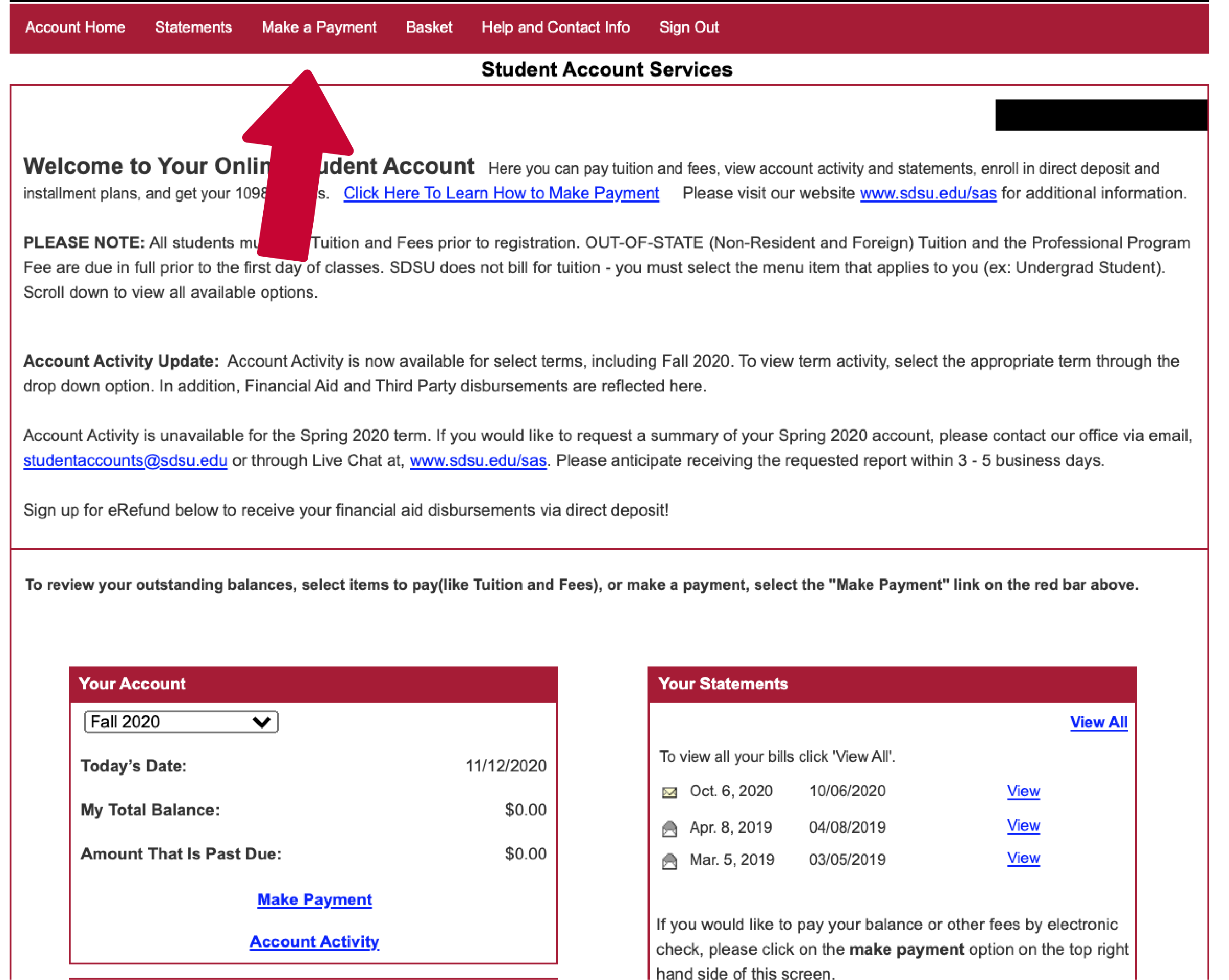 2. Select the current term from the side menu labeled Category e.g. Spring 2021.

3. Select your degree/class level from the next menu e.g. Spring 2021 Undergraduate Students.

4. Carefully read the item descriptions and choose the appropriate tuition charge. There is an option for part time (6 or fewer units) and an option for full time (6.1 or more units).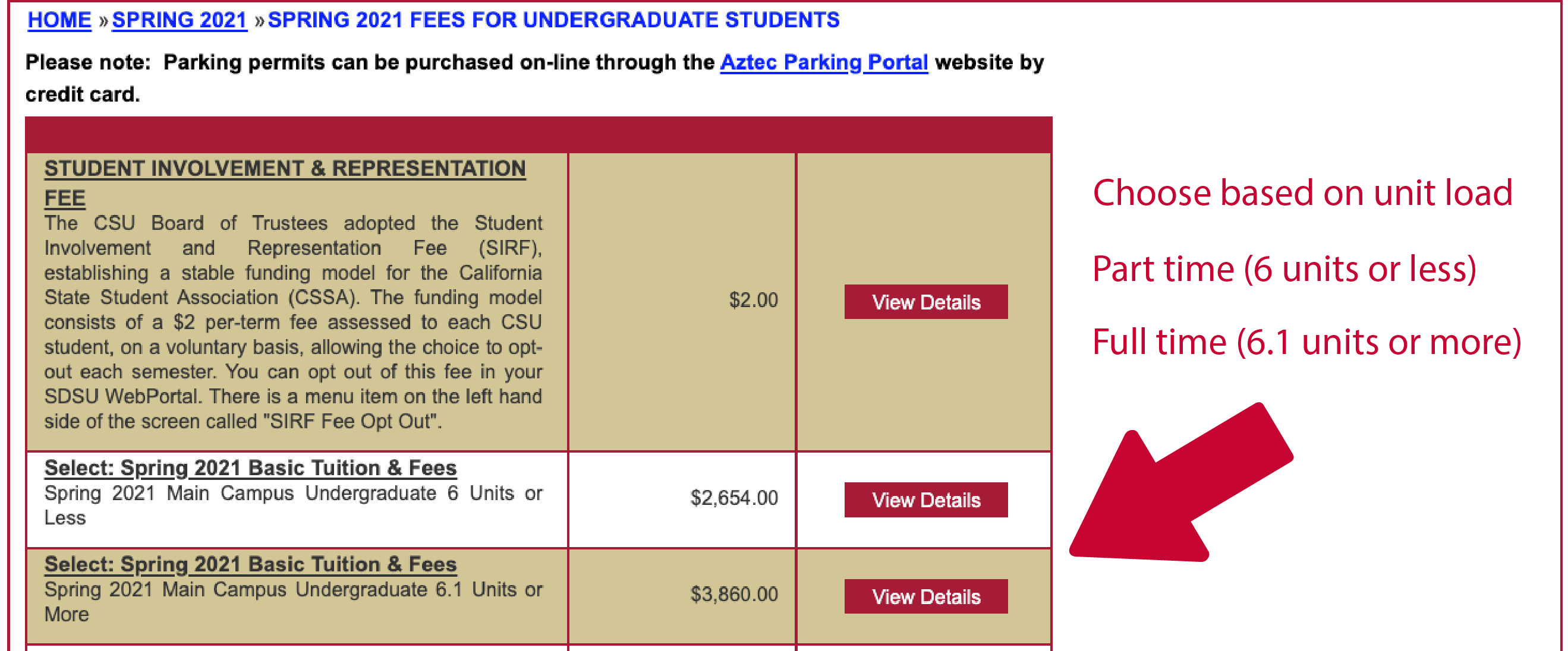 5. Review the item and then Add to Basket.

6. Review your basket and then proceed to Check Out

7. Select your payment method and then Check Out