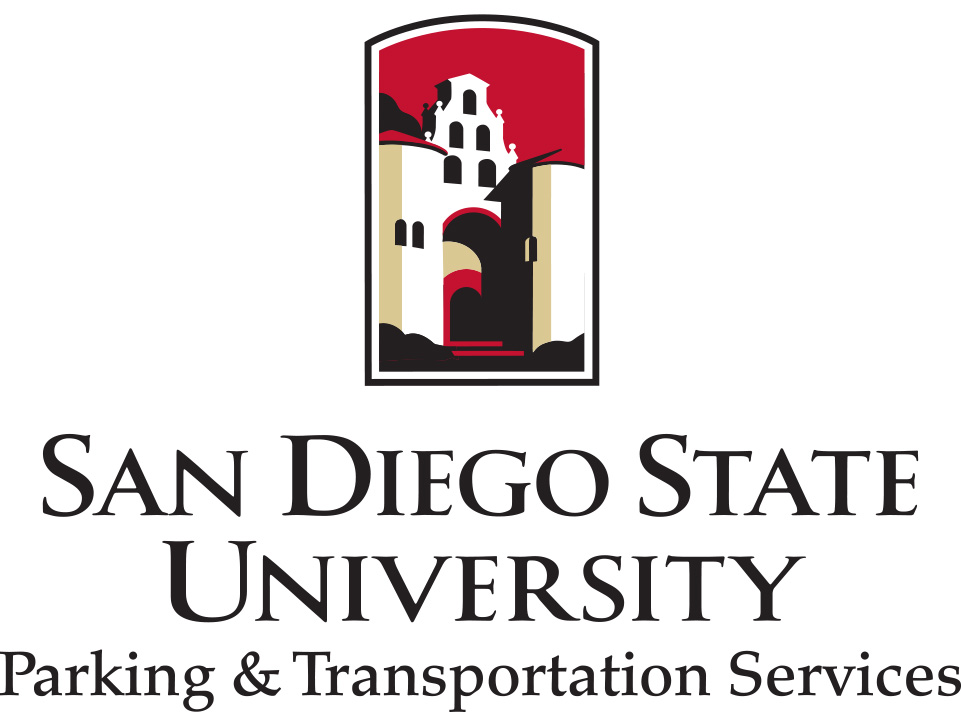 Announcements
Parking Services is open Monday - Friday from 10:30 to 1:30 for walk up service.
Virtual Front Desk
Please note due staffing shortages we will need to temporarily suspend our virtual front desk hours. We apologize for this inconvenience.
Parking on Campus
As SDSU begins repopulating campus, Parking and Transportation Services reminds all students and employees returning to campus that a parking permit is required.
Employees who need to reinstate their payroll deduction parking permit are asked to email us to submit a request. If you need to drop off equipment you may park up to 30 minutes in any Service/Vendor, SP 110 at the Love Library Loading Dock and SP 131 stalls at Adams Humanities. If you need additional accommodations please email us. Please note if you are parked on a red curb, fire lane or blocking spaces you will be ticketed.
Those currently only working periodically or irregularly on campus and do not wish to reinstate a permit at this time have other options than reinstating your payroll deduction permit:
The Aztec Parking Portal will allow you to purchase daily, weekly and monthly permits. The cost for a daily permit is $7 and prices vary per bargaining unit for weekly and monthly permits. Review the price on the permits rates sheet to determine which works best for you if using the portal.
Pay stations, located at the parking information booth, P3 level 1, P7 level 2 and P12 level 8. Pay station permits are $3.00 per hour. You can extend the time via your cell phone should you need more time if paying by credit card. You can purchase 30 minute permit for $1 if you are on campus less than an hour. If using cash, exact monies are required as no change is provided.
The PayByPhone mobile app can be used il student and visitor parking lots. The cost for this service is $3.35 per hour. You can extend the time via your cell phone should you need more time.
Please note: The pay station or PayByPhone permits are only valid in student or visitor parking spaces.