Bike Registration
SDSU Parking & Transportation Services offers free bicycle registration for all affiliated students, faculty and staff. Registering your bicycle is easy and can help us locate it and you if it is ever lost, stolen, or found by University Police. Please follow the steps below to complete your registration.
Bike registration stickers will be available by appointment only every Tuesday from 9 a.m. to 3 p.m.
(* Applicants will receive a free U-Lock and bike insurance through Kryptonite while supplies last)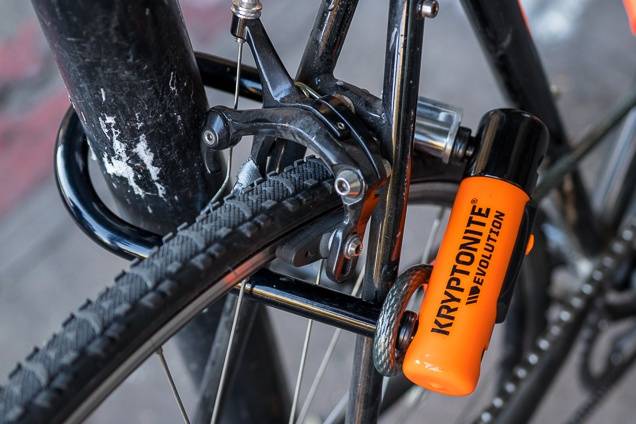 How to Register Your Bicycle
Submit the Bike Registration Form online.
Fill-in your information, and print and/or save for your records.
Schedule an appointment for our office hours (each Tuesday between 9am - noon).
On the day of your appointment - remember to bring:

RedID card
Bicycle
A facial covering
Any questions, please contact Parking & Transportation Services, TDM Coordinator at [email protected].
COVID LOCATION REQUIREMENTS:
You must wear a mask & complete a temperature check log at check-in.
Those who cannot complete a temperature check must complete a Self-Inventory Check Form.
The University Police Department's Sub-Station is located

at the corner of College Avenue and Lindo Paseo

in South Campus Plaza (next to the Starbucks).
Entry by appointment-only.
Once received, riders must attach SDSU bike registration sticker under the crank system (see below).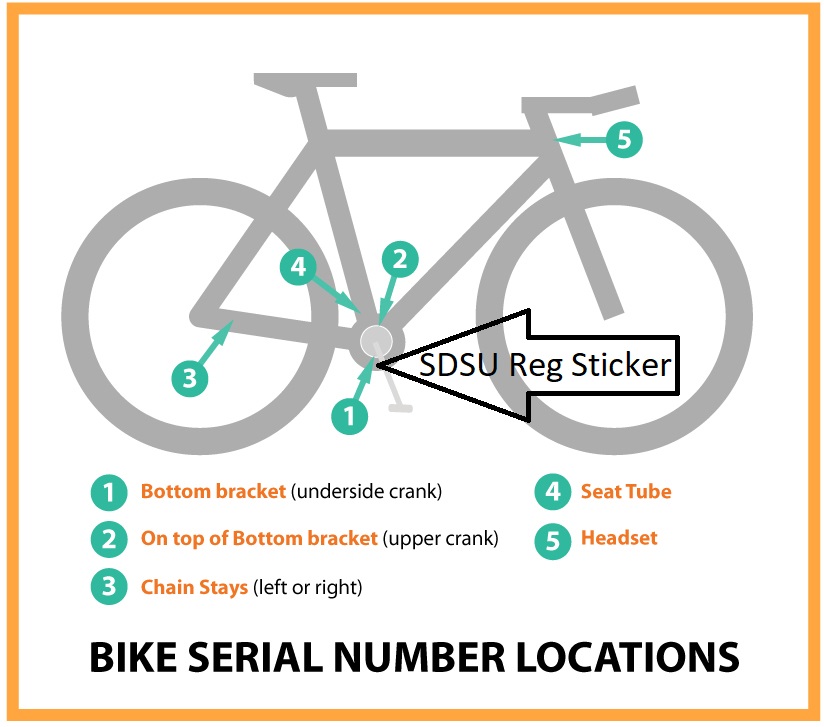 Read SDSU Bike Lane Safety Guidelines & Ride safely!