Appeal Process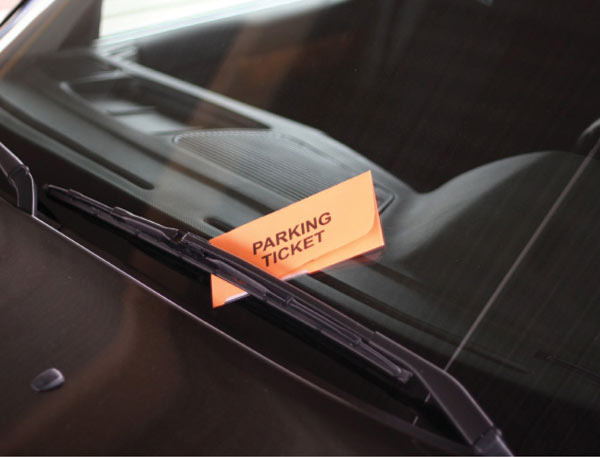 How do I appeal a citation?
The SDSU Parking and Transportation Services Citation Review Process, Administrative Hearing Process and Court Administration Process are mandated by California Vehicle Code Article 3, Sections 40200.7 and 40215, which was enacted by the State Legislature, Assembly Bill 408, effective July 1, 1993, and Assembly Bill 1228, effective January 1, 1996. All time restrictions, with respect to different appeal levels, are made pursuant to the aforementioned legislation.
If you have received a parking citation and you would like to appeal the ticket, you must do so within 21 calendar days of the date of the citation. Failure to do so, will result in the full penalty amount being due. You may appeal online through the
Aztec Parking Portal
or by filling out an
"Administrative Review Form"
and returning it to the Parking & Transportation Services Office, located on the first floor of
College Square
(mail code 1800). If you choose to send the form to Parking & Transportation Services, please provide a complete return address on the back of the form for it to be returned to you. When you appeal your citation, it will be placed on hold until a determination is made. Within two to four weeks, you will be notified of the determination of your appeal.
If you are not satisfied with the disposition of your appeal, the next level is to request an administrative hearing through Parking & Transportation Services. This must be done within 21 days after the determination has been mailed back to you. An administrative hearing can be done in writing or in person for your convenience. Payment of the citation is required in order to move forward with the administrative hearing. If the determination from the administrative hearing is in your favor, you will receive a full refund. If not, the citation is paid in full and closed. All administrative hearings are conducted and reviewed by a qualified hearing examiner, who is not an employee of San Diego State University.
If you want to request a second level of appeal and cannot pay the required citation amount, you must meet indigent status. You will be required to submit the payment waiver of penalty application even if you are not requesting a payment plan. Should you request and are approved for indigent status for a hearing and you are found liable for the citation, you will have only 10 days from receipt of your determination letter to request a payment plan.
The third and final level of appeal is resolved at the
Superior Court
. You must go to the Superior Court no more than 30 calendar days of the mailing date of the disposition from the hearing to initiate this process. There is a non-refundable fee of $25 for this step, payable to the County of San Diego.