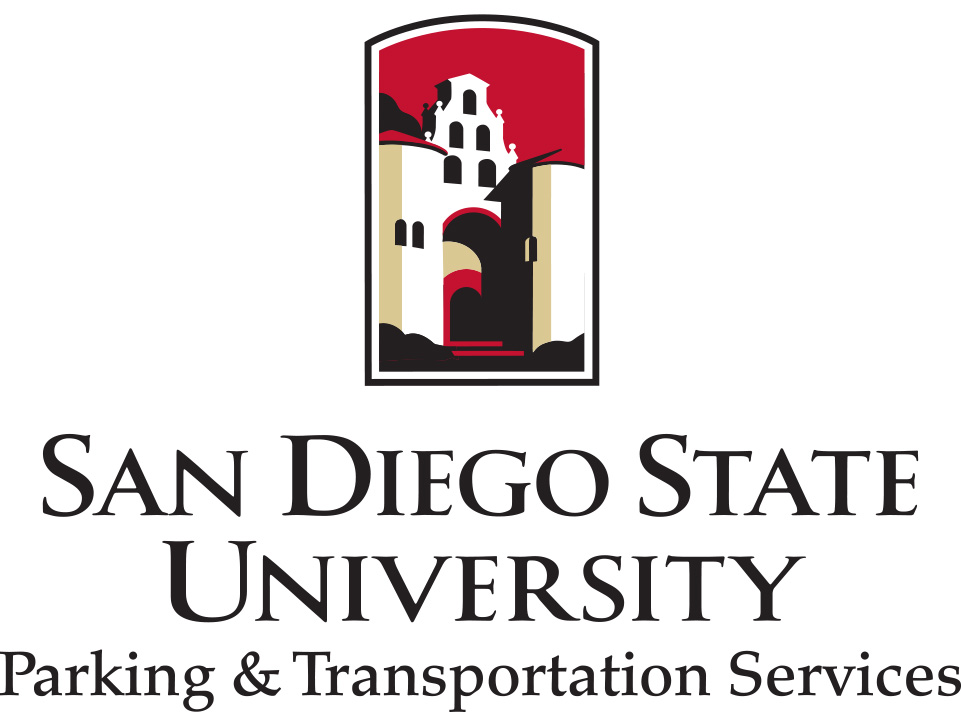 Announcements
Parking Services is temporarily closed. Should you need to pick up permits please knock on our door Monday - Friday from 10:30 to 1:30 for walk up service.
SDSU Parking and Transportation will no longer be accepting cash for special event parking and will only be accepting contactless payment. Please arrive with any major credit card, ApplePay, or GooglePay as a payment option. Please note; at Calpulli Center and P8, patrons will be required to use the cashless system PayByPhone with access code 28508. Parking in areas not designated for special events will result in a $70 citation. SDSU enforces parking permits and areas digitally.
Virtual Front Desk
Please note due staffing shortages we will need to temporarily suspend our virtual front desk hours. We apologize for this inconvenience.
Parking on Campus
As SDSU begins repopulating campus, Parking and Transportation Services reminds all students and employees returning to campus that a parking permit is required.
Employees who need to reinstate their payroll deduction parking permit are asked to email us to submit a request.
Those currently only working periodically or irregularly on campus and do not wish to reinstate a permit at this time have other options than reinstating your payroll deduction permit:
The Aztec Parking Portal will allow you to purchase daily, weekly and monthly permits. The cost for a daily permit is $7 and prices vary per bargaining unit for weekly and monthly permits. Review the price on the permits rates sheet to determine which works best for you if using the portal.
Pay stations, located at the parking information booth, P3 level 1, P7 level 2 and P12 level 8. Pay station permits are $3.00 per hour. You can extend the time via your cell phone should you need more time if paying by credit card. You can purchase 30 minute permit for $1 if you are on campus less than an hour. If using cash, exact monies are required as no change is provided.
The PayByPhone mobile app can be used il student and visitor parking lots. The cost for this service is $3.35 per hour. You can extend the time via your cell phone should you need more time.
Please note: The pay station or PayByPhone permits are only valid in student or visitor parking spaces.
Parking & Transportation Mission Statement
Parking and Transportation Services endeavors to ensure fairness, transparency, and respect in a manner that ensures an environmentally responsible approach to equitable access to those who live, study, work, and visit San Diego State University.
We are dedicated to our diverse workforce in creating continual and equal opportunity through our university partnerships. We are committed to the enrichment of our employees in providing access to unique, creative, and empowering training opportunities and mentorship that serve both the individual, team, and community in respect and in honor of the goals and objectives set forth by San Diego State University.
Our Values:
Integrity
Professionalism
Education
Service
Sustainability