Copier Program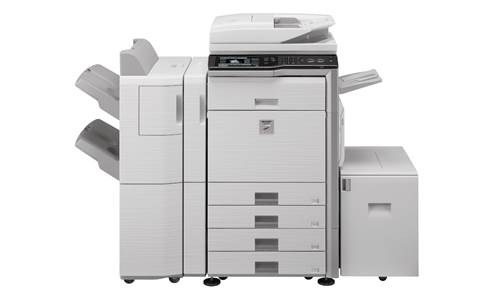 The San Diego State University Logistical Services campus copier program allows departments on campus to lease state of the art multifunction printer (MFPs)/copier equipment for their copying, printing, scanning and faxing needs. Our current contract is through Sharp Business Systems.
Departments should contact the Sharp tech support line at 877-686-5277 or 619-258-6800 for any of the following equipment related service issues:
1) Paper jams
2) Installation of printer drivers
3) Toner cartridge exchange (for leased equipment only)
4) Faxing or scanning problems
5) Other copier related service problems
Departments should contact Diana Prout at 40886 or [email protected] with questions on the following:
1) Joining the campus copier program
2) Making changes to existing equipment including moves
3) Oracle account number billing changes or errors
4) Ordering staples for Sharp equipment
Copier Data Security: In compliance with IT Security Office polices when department Sharp copiers are removed from campus all hard drives are factory reset by a Sharp technician deleting all data (including memory) then removed, drilled and turned over to David Del Rio in Material Management for destruction. Sharp also provides a signed hard drive destruction sheet for Logistical Services records.
Contact Information
Diana Prout
Phone : 619-594-0886
Fax: 619-594-1487
Email: [email protected]

Services