Red & Black Shuttle
Improved Red & Black Shuttle
The Red & Black Shuttle program is a method of transportation to support your academic success. Starting this semester, our year long Red & Black Shuttle pilot program will provide pick up or drop off services for 18 different shuttle stops on and off campus.
Hours of Operation:
Monday through Friday from 5:30 p.m. to Midnight when classes are in session for the fall and spring. The shuttle will not operate on campus holidays.
Routes:
University Police Department community service officers will drive five shuttle buses on the red, black, and green routes. This includes a shuttle bus to accommodate ADA requests. All three routes connect in front of the Speech, Language & Hearing Sciences building so riders can easily transfer to a new route.
Green Route (Campus Core): The green route offers seven on-campus shuttle stops. You can be picked up and dropped off at any of the green route shuttle stop locations.
Red & Black Routes (Surrounding Area): The red and black routes feature 11 shuttle stop locations surrounding campus. The red route operates south of campus, and the black route runs east of campus. You may be dropped-off at any of the red or black shuttle stops. In order to be picked up, the red or black stop must be located at a residential facility.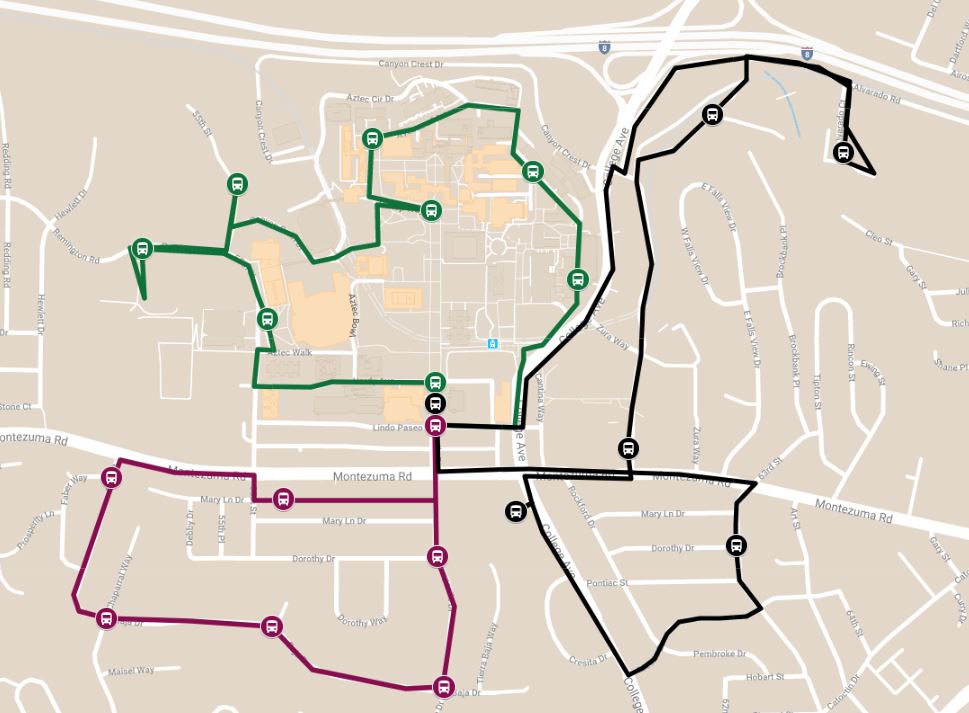 New Phone App!
PATS has provided a phone app to let you see in real time where the shuttles are. Since the shuttle does not operate on a standard schedule, riders will be encouraged to refer to the application for shuttle bus arrival times. Community members will be required to show their affiliation confirmation via the DoubleMap application or present a Red ID before entering shuttle bus.
We currently do not have the feature turned on for you to confirm you affiliation so please make sure you have your Red ID to gain entry to the shuttle.
Follow us on twitter to get updates.