Capital Projects 2014 - 2020
Projects Supporting Student Life
Conrad Prebys Aztec Student Union

Replaced outdated, aging union to provide meeting, event space, student organization offices, fitness facility, bowling alley, movie theater, and food service.
Zura Hall Renovation

$53 M
600 Beds
Completed August, 2015
LEED Silver
Transformation of a 1968 residence hall including student room and restroom renovations and addition of study and community space
South Campus Plaza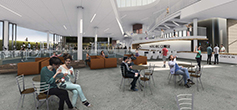 - $143 M
- 600 Beds
- Completed January, 2017
- LEED Silver
Added much needed beds to support Freshmen and Sophomore housing program. Includes 35,000 SF of retail to support campus and broader community.
Tenochca Hall Renovation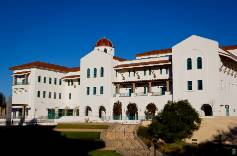 - $27 M
- 23,000 GSF
- Completion Aug. 2018
- LEED Silver (anticipated)
Next Building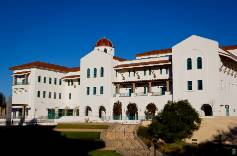 $130 M
850 Beds
Completion August, 2019
LEED Silver (anticipated)
Add a community kitchen in Cuicacalli in preparation for Sophomore Success Program.